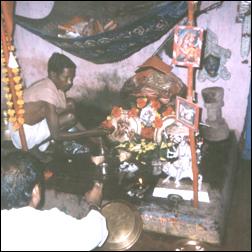 Tourist Places in Malkangiri : Bhairavi Temple :
Bhairavi Temple is situated at a distance of 3 Kms. from the Malkangiri Town.The hill deity of Malkangiri is worshiped by the people coming from Jeypore and People leaving Malkangiri for their safe journey. A number of religious visitors are attracted to this temple to worship throughout the day. The deity is believed to be worshiped by the King of Malkangiri whose castle s remnants are still found on the Raja Rani Hill just infront of Bhairavi temple.

A famous Shiva Linga is found in the near by "Goi Hill" of Malkangiri Town. During the "Maha Shivaratri Festival" a large religious crowd is being gathered at this hill temple of Lord Shiva. Local people have put efforts in making a safe passage to the hill for the pilgrims.
The height of the Shiva Linga is more that 6 feet.It has been observed that this Shiva Linga is gradually rising up. The famous "Tarini Temple" is situated at a distance of 2 Kms. from Malkangiri town on the way to Jeypore. The scenic beauty as well as the religious importance of this temple attract people of the entire District.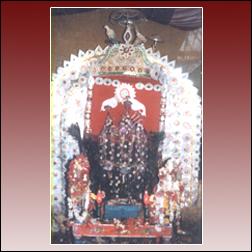 Manyamkonda :
Manyamkonda is one of the GPs of Kalimela Block and it is situated at about a distance of 90 Kms, from the District Headquarter. This is an important religious place in Malkangiri District as the famous God of the Malkangiri District (Lord Mahaprabhu) is being worshiped at this place. Every year during the month of March/April a festival is being celebrated here.
Every alternate year the famous festival known as "Bada Yatra" of Malkangiri starts from this place to Malkangiri "Mauli Maa Temple". Three Gods namely "Kanam Raju" relates to Lord Krishna,"Pota Raju" relates to Vima and "Bal Raju" relates to Arjun are being worshiped in this festival.
This place is surrounded by number of small hills. The scenic beauty of this place and the temple of Lord Mahaprabhu attracts a large number of religious visitors to this place.
Situated at a distance of 75 Kilometers from district headquarter is a beautiful tourist spot of the district. Bus services are available from Malkangiri to Podia.
Manyamkunda is located only at a distance of two kilometers from Podia.Jeypore is the nearest Railway Station which is also conncted by bus services to Malkangiri Visitors who visit by air are suggested to connect Visakhapatnam Airport to reach Malkangiri.The Visakhapatnam is 270 Kilimoters away from Malkangiri by road.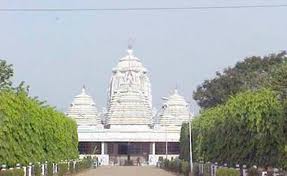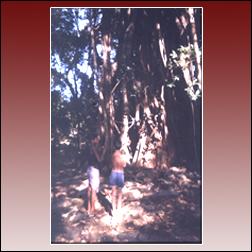 Bonda Hill :
Bonda Hill comes under the Khoirput Block of Malkangiri District. This is the living place of Bondas,the primitive tribal community in Malkangiri District.
It is surrounded on all sides by dense hilly forest. The Bondas of the place even now remain nacked, and it is believed that they were cursed by Godess Sita, as they laughed at her while she was bathing in a kunda which is named as Sita Kunda at Bonda Hill.
There is one specific festival called "Patkhanda Vatra" at Mudulipada which is celebrated by them in the month of January by the Bondas in which they worship a sword. They believe that this sword is belongs to Pandavas. Apart from these things many more to be seen on the Bonda Hill.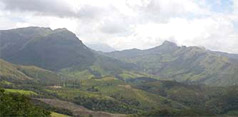 Bonda Hills is located at a distance of 80 Kilometers from District Headquarter. Tourist can also find bus services from Malkangiri to Khairaput. Private Taxi, Jeep and Autorickshaw are available at Khairaput is nearer to Bonda Hills.Visitors who visit by air are suggested to connect Visakhapatnam Airport to reach Malkangiri.The Visakhapatnam is 270 Kilimoters away from Malkangiri by road.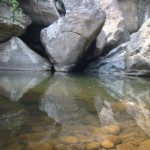 Ammakunda :
Ammakunda is one of the tourist places in Malkangiri district. It is situated at Khoirput Block near about 70 km from the district headquarter. This cool place embraces a natural water fall and subsequent flow of water forming a narrow gorge.
The fishes found in that gorge are quite friendly to the human being and are believed to be the form of Lord Vishnu in " Matsya Avatar". Fishing in that place is not practised according to this belief of the local people of Malkangiri as well as the visitors. Visitors can enjoy their stay at this place by feeding the fishes. This area is surrounded by dense forest and small hillocks.